Doesn't Politics Make You Sick?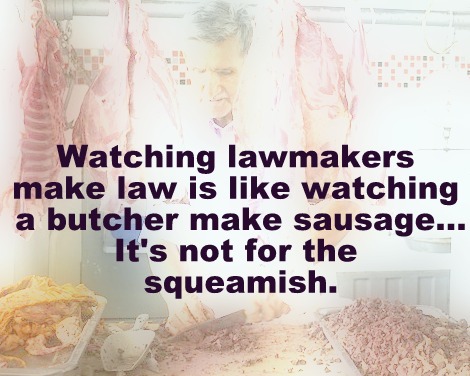 I have often heard it said that watching lawmakers make law is like watching a butcher make sausage. It is messy and not for the squeamish or faint of heart.
We have just learned that Michael Cohen, President Donald Trump's personal lawyer and "fixer", was paid millions of dollars by companies seeking insider influence over Trump. One of those companies is Novartis, a huge Swiss drug maker that had several important drug applications pending before the U.S. Food and Drug Administration and was also concerned about a change in the law that would allow Medicare to negotiate drug prices, several federal inquiries into its marketing practices, price fixing investigations and investigations of corrupt conduct. The negative attention was apparently more than Novartis wanted. In a faux act of contrition, they fired their general counsel who was at least partially responsible for negotiating the contract with Cohen. It is safe to say Novartis would not have thrown its lawyer over the fence if its attempt to grease the political gears had not been revealed.
On May 16, 2018, the Federal Trade Commission confirmed lawyer Andrew Smith to lead its consumer protection unit. Smith has represented so many companies with business before the commission that he will have to recuse himself from dozens of pending cases. The confirmation came as a result of a 3 to 2 party line vote. This is another in a long line of appointments of industry insiders and those with a professed hatred of the agencies they are appointed to lead.
The disgusting thing is that none of this is shocking or even unusual anymore.
At least sausage tastes good.
Photo Credit: Andrea Pumarejo Olivella