About Us
Davis & Davis was nominated as one of the

"10 Best Law Firms"

for Texas in 2016 by the American Institution of Personal Injury Attorneys.
"The American Institution of Personal Injury Attorneys (AIOPIA) is an impartial third-party Attorney and Law Firm rating service and invatation only legal organization recognizing excellence of practitioners in the feild. Davis & Davis Lawyers P.C. has made the exclusive list of the "10 Best Law Firms" for Texas for Client Satisfaction in the practice area of Personal Injury law."
"This award is given annually to a Brazos business that has significantly contributed to the quality of life of their community and has achieved a high level of success and respect in their industry."
Davis & Davis Law recived a 

Newman 10 Award

in 2013.
"Newman 10 Awards have recognized the ten fastest growing firms in Brazos County scince 1993."
Davis & Davis
Since our Firm was founded in 1963, we have been Aggieland's lawyers committed to providing the highest quality legal services and personal attention to our clients throughout Texas.
Our Firm has over 50 years of experience in representing victims and families in a wide range of wrongful death and personal injury claims. We are actively involved in all phases of personal injury litigation.
Davis & Davis has a special interest in representing landowners in condemnation litigation. The firm has been involved in all major condemnation proceedings that have taken place in the Brazos Valley over the past 30 years.
Additionally, our firm represents numerous businesses and corporations involved in business and commercial disputes.
 Meet Our Attorneys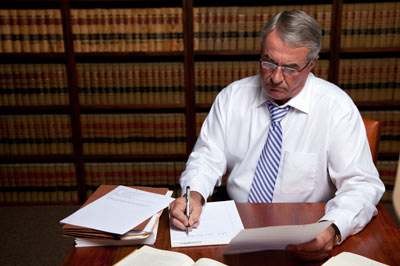 Fred Davis is a Board Certified Personal Injury Trial Lawyer and is also Board Certified in Civil Trial Law by the Texas Board of Legal Specialization.
He received his undergraduate education at Texas A&M University. He was awarded his Juris Doctor (J.D.) from Baylor University School of Law in 1972. Fred served as an Assistant District Attorney in Dallas County, Texas from 1973 to 1977, and was a Chief Felony Prosecutor from 1975 to 1977. Fred is a past President (1989-1990) of the Brazos County Bar Association. Fred also served as a member of the District 8-A Grievance Committee from 1979-91 and was Chairman of the committee from 1990-91.
He is a member of the Texas Trial Lawyers Association, the American Association for Justice and the American Board of Trial Advocates. He is a Life Fellow of the Texas Bar Foundation. Fred Davis practices in all areas of personal injury trial law with a particular emphasis on catastrophic injury and death caused by failed products, auto accidents, heathcare negligence, and nursing home abuse.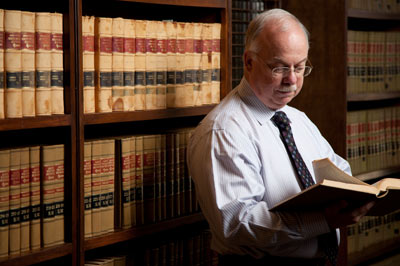 WILLIAM STEVEN STEELE
Steven Steele is Board Certified in Personal Injury Trial Law and in Civil Trial Law by the Texas Board of Legal Specialization.
Steven is a cum laude graduate of both Texas A&M University and Baylor University School of Law (J.D. 1976) and hails from Victoria, Texas.
His experience includes his service as a Judge Advocate in the U.S. Army from 1977 to 1980. Steven served as President (1995-96) of the Brazos County Bar Association, is a member and Chairman (1999-2000) of the State Bar of Texas District 8-A Grievance Committee, and served as a State Bar director.
He is a member of the American Association for Justice and the American Board of Trial Advocates. Steven Steele's areas of practice are personal injury trial law, civil trial law and eminent domain.
In Memoriam
A. W. "HEAD" DAVIS (1924 – 2005)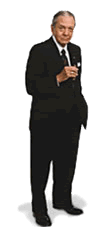 A native Texan and the firm's founder, A. W. Davis practiced law in the state for over 50 years. His areas of expertise were eminent domain, general commercial litigation, banking, real estate and probate. A decorated war veteran and a well‑known businessman and community leader, Mr. Davis= life was truly a model of service to state and nation.
Mr. Davis was a proud member of the Texas A&M class of 1945. Over the course of his life, he served The Association of Former Students and Texas A&M in numerous capacities including stints as a member of the Board of Directors for The Association, president of The Association of Former Students and chairman of the Texas A&M University Foundation. Mr. Davis also participated in the planning, funding and construction of the Clayton W. Williams Jr. Alumni Center and the creation of the Sam Houston Sanders Corps of Cadets Center. He was honored as a Distinguished Alumnus in 2003. In 2005, he was posthumously inducted into Texas A&Ms Corps of Cadets Hall of Honor. He was an ardent supporter of Texas A&M, the Corps of Cadets, and its athletics department.
In 1942, while a student at the Agricultural and Mechanical College of Texas, Mr. Davis enlisted in the United States Army and served his country during WWII. His service was in the European Theatre of operations in the Rhineland and the Central European Campaigns, in which he earned the Bronze Star. Upon completion of his service in the Army, he returned to A&M where he received his degree in 1948. He later served in the 49th Armored Division of the Texas National Guard until he was discharged in 1960 with the rank of major.
Mr. Davis went on to receive his Juris Doctor (J.D.) from Southern Methodist University School of Law in 1950. Soon after, he began the practice of law in Paducah, Texas. During this time, Davis spent more than a decade in the Panhandle in private practice and serving as a county and district attorney for the 50th Judicial District of Texas from 1955 until entering private practice in Brazos County in 1963, where he founded this firm and served as managing partner.
Mr. Davis also served as President of the Brazos County Bar Association in 1968-69 and was a member of the State Bar of Texas and the American Bar Association. A. W. Davis was a Life Fellow of the Texas Bar Foundation. His community service involvement included serving on the Bryan City Commission and as a Brazos County legal aid volunteer.
For more information go to www.freddavislaw.com
The office staff at Davis & Davis are experienced professionals. With more than 75 years of combined experience you can be confident in knowing that your case is in the competent hands of our highly trained and caring staff.
A HISTORY OF SUCCESS
---
Davis & Davis Lawyers has a history of securing significant judgments for its valued clients.
In 2016, Fred Davis was able to obtain a very substantial (confidential) settlement of the claims of the surviving family members of a Brazos Co. resident who was killed in a multi-vehicle trucking crash in Iowa.
A Brazos County jury returned a verdict of over $2 million against FedEx Home Delivery.  The case involved a Brazos County resident, now age 50, who was severely injured in an August 5, 2008 accident on FM 2818 (Harvey Mitchell Parkway).
In the accident, a FedEx Home Delivery driver lost control of his delivery truck in wet weather and collided with the resident, who suffered multiple serious injuries.
Success Stories
In striving to achieve success for all our clients, the attorneys at Davis & Davis have earned many substantial judgments and settlements.
A few notable successful awards:
Wrongful Death / Nursing Home Neglect & Abuse – A jury in Robertson County, Texas awarded the clients a verdict in the amount of $6.78 million due to nursing home and physician neglect which resulted in the death of a nursing home resident. This is the largest wrongful death verdict in Robertson County history.
Product Liability / Auto Design Defect / Personal Injury – recovered a multi-million dollar settlement for a woman who was paralyzed in an auto accident due to the defective design of her automobile's seat and restraint system.
Product Liability / Closed Head Injury – Through the efforts of Davis & Davis, a man received a very substantial settlement for his severe closed head injury resulting from the failure of a hydraulic lift machine.
Personal Injury / Product Liability / Negligence – Our client received a large confidential settlement due to multiple severe internal injuries resulting from a forklift brake failure claim.
Wrongful Death / Product Liability – Faulty design of a vehicle fuel system led to the death of our client. Davis & Davis recovered a significant confidential settlement from a major automobile manufacturer on behalf of the family.
Personal Injury / Product Liability / Negligence – After an appeal to the Texas Supreme Court, Davis & Davis secured a considerable confidential settlement for our client who was severely crushed and injured as a result of a faulty airbrake system designed by General Motors.
Wrongful Death / Auto Accident – The family of the deceased accident victim, who was killed in a trucking accident, received a significant confidential settlement obtained by our law firm.
Personal Injury / Trucking Negligence – obtained a multi-million dollar settlement for a peace officer who was severely injured when he was struck by a negligent trucker while conducting a roadside inspection.
Wrongful Death / Railroad Crossing – obtained a substantial settlement for the parents of a teenager who was tragically killed in a railroad crossing accident.
Wrongful Death / Trucking Negligence – A surviving widow received over $1M in compensation for the loss of her husband who was killed because of the negligence of a truck driver.
Serious Injury / Architectural Malpractice – Obtained a substantial settlement for a TAMU student who was injured in a defectively designed parking garage.
Wrongful Death / Defective Restraint System – Obtained well over $1M in compensation for the survivors of a Robertson County woman who was thrown from a vehicle.

 Traumatic Brain Injury / Automobile Defect – Obtained a very substantial settlement for a man who suffered a severe Traumatic Brain Injury as the result of a fall caused by a defective tailgate assembly.

Davis & Davis has obtained favorable results for its clients in numerous medical malpractice and negligence cases, involving emergency medicine, general surgery, OB/GYN services, nephrology, orthopedic surgery, pediatric medicine, neurosurgery, internal medicine, and family medicine.
Thank You Notes:
---
---
"Dear Sue Ellen and Fred,
Thank you so much for your never ending support of our Aggie Bombers and BVBC. Your support provides many blessings to special needs athletes in our community. We hope you will join us again this year for our Celebrity Flag Football event!"
Sincerely,
Denise Bryant
Thank you for your donation amount of $150 in support of the Brazos Valley Booster Club, Inc. a qualified 501(c)3, non-profit organization.
Your generous donation makes it possible for us to provide and support year-round sports training and athletic competitions for special athletes here in the Brazos Valley!
---
Habitat for Humanity
Dear Sue Ellen and Fred,
We just wanted to send you a personal thank you for all the support you've given us, especially the recent end-of-year matching grant for the previous year and underwriting funds for our recent breakfast . It's difficult to adequately express how much your support means to us, but we wanted to let you know that we value our relationship with you and are deeply grateful for all you've done for us.
---
Junction Five-O-Five Foundation
"Dear Fred Davis & Steven Steele / Davis & Davis Lawyers,
On behalf of Junction Five-O-Five Foundation Board, the Staff, and the people we serve, thank you very much for your table sponsorship of $505.00 at our Harvest Moon Celebration fundraiser.
We are extremely grateful for your generosity and your commitment to helping individuals with disabilities obtain and maintain employment in our community. The proceeds raised at the Harvest Moon Celebration will provide Junction Five-O-Five Foundation with the funds needed to offer on-going support services to help those who have jobs to retain them,
Also, thank you for contributing to the success of our event, and most importantly, the success of our event, and most importantly, the success of the people who benefit from our services."
Most Sincerely,
Carol Nicholas
-President
Iris Woolley
-Executive Director
---
Habitat for Humanity
"Sue Ellen and Fred Davis have given us an incredible opportunity to have your gift doubled in value! Fred and Sue Ellen Davis along with Davis and Davis Lawyers have generously offered to match every gift given by December 31st, up to $15,000! That means your gift of $25 will become $50. Or your gift of $50 will double to become $100.
Together, we build homes that create opportunity and hope for families in Bryan/College Station. Below, you'll find many ways to support our mission.
Please contact our development team if you'd like sponsor a home or start a group sponsorship. Your gifts impact these families, and our community, for generations to come. Thank you!"
---
"My experience with Mr. Steele was very impressive and he is well versed in all aspects of the law. He is a kind and understanding person who cares about his clients. He listened to my concerns, answered my questions, offered solutions, and followed through. Mr. Steele and/or Teresa Herrera, his Legal Assistant, kept me well informed via email or by phone on the progress of the legal issues. Mr. Steele was available if I had any unanswered questions that were not addressed earlier and would promptly respond. I felt very comfortable. Would I recommend Mr. Steele to others, absolutely! Great job, well done! You are the best!"
– Phyllis
---
My name is Vidal Cantu, and I am currently the Vice-President of the Texas A&M Trap & Skeet Club. On behalf of the entire club, I wanted to thank Davis&Davis for their generous donation. Please rest assured that these funds will be used for the betterment of the club and the promotion of shotgun shooting sports at Texas A&M. We will proudly display the Davis & Davis logo on the day of the event. Again, thank you very much.
Sincerely,
Vidal A. Cantu Jr. '18
http://www.tamuskeet.com/donors.html
---
Brazos Valley Food Bank
On behalf of our partner agencies and the neighbors in need that together we serve, please accept my sincere gratitude for your $1,000.00 Truck Sponsorship in support of our 23rd Annual Feast of Caring. It is heartwarming to know that businesses like yours believe that hunger relief in the Brazos Valley is a cause worth supporting.
As a small token of our appreciation, please accept your sponsorship "can" that was prominently displayed at the Feast of Caring event on August 10th at the Brazos Center. In addition, a thank you ad that lists your business as a sponsor will run in The Eagle and on KBTX soon.
Because of funds raised for and at the the Feast of Caring go directly to aiding the Brazos Valley Food Bank in its work to eliminate hunger in the Brazos Valley, please know that your support o f this event brings us that much closer to fulfilling this important mission.
Again, thank you for contributing to the success of this year's Feast of Caring. Together, we are nourishing our neighbors in need – because no one should go hungry.
Theresa E. Mangapora, MSW                                                                                                                                                           Executive Director
---
Thank you note from client writes regarding his 2016 Settlement:
"Words cannot describe the gratitude I have for all the work and effort put in by Davis & Davis for my son and me. During a time of so much uncertainty, I was able to concentrate on my son because I was confident that Mr. Davis was doing all he could to take care of us. Mr. Davis's handling of our case will have a life long impact on our lives. I will have the time to do the things that my wife and I wanted to
do for him. The worry of not knowing what we are going to do or if we are going to be okay has lifted and that is because of Mr. Davis's hard work. Mr. Davis and the law firm of Davis & Davis helped put our lives back on track."
---
"I have recently had an experience with Davis & Davis, specifically, with Steven Steele. I was involved in an auto accident and had a problem with the insurance company. From the moment I met the Davis & Davis Team, I felt important and taken care of. The level of professionalism and respect that was given is unsurpassed. In speaking with others in our community, I found that this respect and prof
essionalism was mutual between Davis & Davis and our community. Steven first made sure I had what I needed in terms of health care. He then assured me he would get this matter resolved and HE DID! I didn't have to go to court and the insurance company was responsive to Mr. Steele. I will use him again in the future if need be and will recommend him to anyone else who needs an attorney that TRULY FIGHTS FOR THEM. Thank you Davis & Davis – The Whole Team, for making a terrible situation so much easier to get through, things definitely would not have turned out so well without you."
– Crystal Keim
---
"No one ever expects there life to change in an instant. When it does, there are so many questions, and little avenues to offer guidance. When I realized that the insurance companies were going to be more than I could handle, I started my search for a lawyer. I wanted someone who was trustworthy, hardworking, experienced, dedicated, and most importantly, patient. This was going to be my first experience in hiring a lawyer and I was scared, nervous, and cautious. I had no idea what I was doing. I met with local lawyers whose eyes lit up with dollar signs when I explained my story. I also met with lawyers who tried shoving way to much information down my throat and only confused me further. When I met with Steven Steele, those issues were not even a concern. He explained the laws in a simplistic way that I could grasp. He made me feel important, and not like an income. His assistant Teresa was just as calming. She was a constant source of communication. Steven explained what he expected to offer, what he expected to receive back from the insurance. I felt like he fought for me, and I'm happy with the outcome. Steven Steele made this nightmare a daydream. No matter how many times I asked the same question, he answered it with the same integrity and character as the first time. I couldn't be happier with my choice to hire Mr. Steele. I would recommend anyone sit down and speak with Mr. Steele, at the very least."
– Ms. Schumann
---
After my husband was in an accident with an 18 wheeler we knew we had to find an affordable attorney. We asked different people in our area who would be the best to use. Davis and Davis in Bryan, TX came highly recommended. After meeting with Mr. Steele we were very confident that we made the right choice. Mr. Steele and his team were very professional and always kept us up to date on what was happening. One of the things that I liked the most is they always returned phone calls or emails in a timely manner and would not put us off or keep us waiting. When it was all said and done we were very happy with the outcome. We would definitely recommend using Davis and Davis if you are in the Bryan/College Station area and need their kind of service!
-The Johnsons
---
Sue Ellen and Fred,
No words can describe how grateful I am for the opportunity you have given me at your office. Working at your office has solidified what I want to do in my future and in law. I'm glad to have met you both and I wish I could have worked longer. I hope we can stay in touch in the future. I am forever grateful for the letter of recommendation you sent in and I hope to be in law school a year from now. Thanks again!
-Jackie
---
You all have truly been a blessing to our ministry. You are the reason lives are bending and hearts rendered on a daily basis. I could not do it without you love you and pray God richly blesses you THANK YOU! THANK YOU!
-For His Glory, SOS Ministries
---
Dear Fred Davis and Davis family,
Thank you very much for your continued support of S.O.S Ministries. It is an honor to have your support and it was great to say hi to you at the Banquet.
Sincerely, SOS Ministries
---