The Dangers of Day Care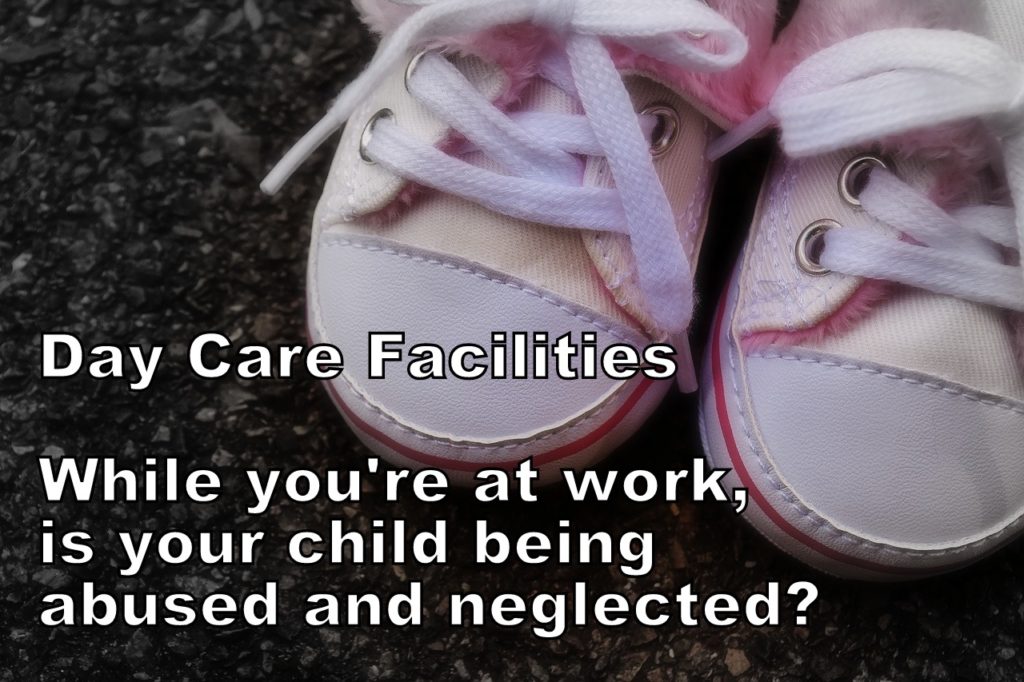 The key findings of the investigation are:
More than 450 children – almost one a week – suffered sexual abuse inside a day care facility during the past 10 years. During that same time, child care facilities were cited more than 3,200 times for abuse and neglect of the children they were watching.

Nearly half of the children who died of abuse and neglect in day care facilities, 42 out of 88, were in illegal centers. But last year the state shut down its unit designed to track down these day care sites, saying in part that they weren't finding enough to justify the effort. Obviously the numbers prove otherwise.

Texas' regulations for day care staffing levels – a key predictor of classroom safety and child brain              development – are among the worst in the country, and state officials have repeatedly refused to change them. In 2016, they went so far as to pull out of a study analyzing the impact of staffing levels on injury rates, effectively shutting it down before researchers could produce specific recommendations.

Texas child care inspectors are hamstrung when it comes to disciplining day care facilities and in come cases, the state's enforcement strategy has failed to correct dangerous caregiver behavior before injury or death. Usually, there are no financial penalties or extra training ordered when children are abused, neglected or wrongly punished. And the legislatively set of fines that are levied – mainly for background checks – are paltry, averaging $112, even as day care sites with scores of violations are allowed to continue operating.
I strongly encourage parents to read this story.
The investigation by the Austin American Statesman is to be commended. It is a shame a newspaper had to do what Texas Regulators and our legislature should have been doing all along.
The story also draws attention to the fact that child day care is expensive. This fact leads ordinary working Texans to the door of unlicensed, but cheaper, facilities. Our federal and state governments should do more to help struggling families and, particularly, single parents afford licensed, qualified and safe day care.