It's Only 52 Million People – What's the Big Deal?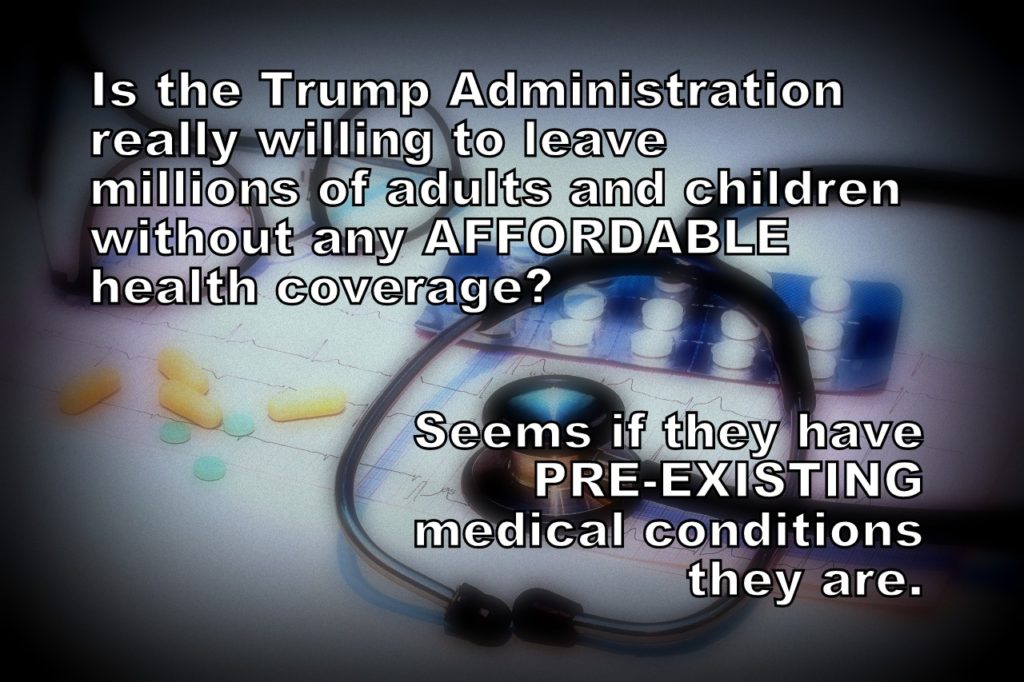 The State of Texas, led by Republican Attorney General Ken Paxton, has filed a federal lawsuit along with 20 other Republican Attorneys General seeking a judicial declaration that the Affordable Care Act (ACA) is unconstitutional.
Under normal circumstances the Justice Department would assume its legal responsibility to defend the constitutionality of a law passed by Congress. However, nothing is normal anymore. Donald Trump and Republicans in Congress have tried almost everything possible to repeal or circumvent the law. The key word here is "almost". The newest backdoor tactic is that Donald Trump has told Jeff Sessions, his Attorney General, to take a dive and not defend the lawsuit. This maneuver signals to the courts that the Trump Administration believes the law is unconstitutional and, theoretically, makes it easier for the suit to succeed. There is no doubt that this is a legal strategy coordinated among the Republican Attorneys General and the Trump Administration.
Why should you care? The ACA requires insurance companies to cover those with pre-existing conditions at no additional cost to the insured. According to a Kaiser Foundation analysis in 2016, 52 million adults under the age of 65 have pre-existing conditions that will make it extremely difficult or impossible for them to get health insurance coverage. This doesn't include children. This is a disaster in the making by any standard.
After Sessions declared that the Trump Administration would not defend the lawsuit, the possibility the suit might be successful became obvious and there was an unexpectedly loud public outcry. Even 59% of Republicans want rules that prohibit insurance companies from denying coverage based on pre-existing medical conditions. Predictably, Senator Ted Cruz of Texas agrees with the lawsuit despite the backlash because it realizes his cherished goal of destroying, albeit judicially rather than legislatively, the ACA. Senator John Cornyn of Texas and many other Republicans said it was not their intent to leave people with pre-existing conditions without coverage, even though they have tried repeatedly over the years to repeal the ACA.
If we are to be judged by what we do rather than what we say, it is time for Congress to act rather than talk about guaranteeing coverage for pre-existing medical conditions.
For more on this topic, see the column by Paul Krugman in the New York Times of 6/14/2018.
Photo Credit: Myriam