Texans Helping Texans

CONTINUING THE LEGACY
OF MORE THAN 50 YEARS

Davis & Davis specializes in the representatio
n of clients in personal injury and wrongful death cases. Davis & Davis is also active in the representation of those who are involved in business disputes, condemnation, will contests and fiduciary litigation.
The guiding philosophy of Davis & Davis is to act with honesty and integrity while zealously advocating the legal rights and best interests of our clients.
Building relationships of trust and confidence with our clients provides the greatest benefit to our clients and to the firm. We believe that face-to-face conferences and frequent communication with our clients are the best way to build a positive relationship. We keep our clients informed and we actively involve our clients every step of the way in the decision-making process. We are always mindful that the case belongs to the client rather than the firm.
Our practice is not based on high volume. This is true because we have found that high volume invariably leads to depersonalization of the client and less than optimal results for the client.
Fred Davis has been practicing law since 1973. Steven Steele has been practicing law since 1977. Both are certified by the State Bar of Texas as Specialists in Personal Injury Trial Law and in Civil Trial Law. Less than 1% of all Texas lawyers are certified as specialists in both fields. Mr. Davis and Mr. Steele are also active in the local legal community, each having served as President of the Brazos County Bar Association and as Chairman of the Grievance Committee for District 8-A of the State Bar of Texas.
Our experience teaches us that the best way to achieve a favorable settlement is to pursue every case from the beginning as if it is going to trial. This mind-set assures thoroughness and preparedness. We believe it is also important to be known in the legal community and among insurance companies as being ready, willing and able to successfully take our clients' cases to trial when circumstances dictate that a trial is necessary. Verdicts drive settlements. We are proud to say that our firm enjoys a reputation of being skilled and effective in trial. Fred Davis and William Steven Steele have both been elected to membership in the American Board of Trial Advocates, one of the nation's most prestigious organizations of trial lawyers.
We have been able to attain record setting verdicts for our clients in three counties and we routinely obtain excellent verdicts in cases of lesser value. These trial results have paved the way to the settlement of cases at high values. It is a simple fact of life that insurance companies do not pay top dollar in settlement because it is the right thing to do. Rather, insurance companies pay what they owe when they believe a trial will cost them even more.
Our method of legal practice works for our clients and for the firm. In 2013, the firm's 50th anniversary, Davis & Davis received the Lifetime Business Achievement Award from the Bryan Rotary Club. Davis & Davis enjoys the highest rating awarded by the Better Business Bureau and is rated by Martindale-Hubbell, the most widely accepted and used legal services peer rating company, as AV-Preeminent, the highest rating possible.
Many years ago lawyers were not permitted to advertise. That rule was changed and, over time, lawyer advertising has become prolific, particularly in the personal injury field. Because it is lightly regulated, lawyer advertising has also become deceptive. Most people who rely upon advertising to select a lawyer have never used a lawyer before. Consequently, they are easily led to believe that making a personal injury claim will be easy or that a lawyer has a level of training, experience and skill that he or she does not have. There is also advertising that blatantly appeals to greed or a desire for revenge thinly disguised as a promise to obtain justice.
It is unfortunately true that there are many lawyers who claim to be experts in the personal injury field who have little or no trial experience.
The truth is that an honest lawyer will never promise a good result. This is so because an honest lawyer knows that there are many factors beyond his control that may affect the outcome of a case. All a lawyer can control is his own level of competence, his own effort, and his relationship with his client.
We are qualified by education, training and experience to effectively represent out clients. Our credentials are objectively verifiable. We also have attained the skills that can only be acquired through many years of actual trial experience. We will be pleased to discuss our credentials and experience with prospective clients.
We promise that we will make the maximum effort, within the bounds of the law, to represent our clients. If you are our client, we promise that you will be treated with courtesy and respect. We will keep you informed. You will make all final decisions about your case. We will not forget that it is your case – not ours.

COMMUNITY SUPPORT

Fred Davis, Sue Ellen Davis and Davis & Davis have been active in the local community. For its 50th year celebration, the firm donated $50,000.00 to non-profit organizations.  Involvement with community organizations stretches across the decades up to the current ones which are showcased on this page of our website.  Organizations that Davis & Davis supports include:  The ARC of Bryan/College Station, Big Brothers Big Sisters, The Brazos Food Bank; B-CS Spay Neuter Project, The Brazos Valley Museum, Brazos Valley Rehabilitation Center, Brazos County Youth Livestock Show; Brazos County 4-H; The Girl Scouts, B-CS Habitat for Humanity, Habitat for Humanity International; Junction Five-0-Five, The Junior League of Bryan-College Station, Lions Clubs, Still Creek Ranch, and others.  In addition to monetary support and grants, lawyers and staff at the firm are active on committees, boards, and organizations providing leadership and involvement in many worthy projects.
Sponsorships:
Brazos Valley Booster Club
Bryan Viking Band Boosters
Bremond Masonic Lodge #350
Easter Seals
Friends of Brazos Valley's Heroes
Habitat for Humanity 
New Baden and Camp Creek Lions Club
Texas A&M University Scholarship for Pre Law and Law Students
Texas A&M University CLED Endowed Scholarship for Study Abroad
Twin City Mission

SCHOLARSHIPS
Sue Ellen and Fred Davis and Davis & Davis Lawyers scholarship award is available to Texas A&M University Students who are majoring in political science, pre-law, and also to students enrolled in The Law School of Texas A&M University. Applicants should have a desire to provide legal services to economically disadvantaged individuals in historically underserved areas.
 Scholarships range from $500 to $1000. Applicants must submit a minimum 250 word essay. For more detailed information, visit
 Contact us with any questions you may have or send an email with the subject line "Scholarship Opportunities
" to 
[email protected]
.

HELPING TEXANS
Brazos Valley Rehabilitation Center

Dear Sue Ellen,
Just a note to say thanks so much for all you have done for Power of the Purse! You are a key to our success! Your contributions and connections as well as your sponsorship created a fabulous advantage for us. I especially appreciate your participation on the committee and your running around on our behalf. I am so very gratefule for your leadership and your willingness to invest so much time and energey into this endeavor. Our community is fortunate and I am blessed to nkow and work with you. I look forward to continuing our relationship, perhaps even growing this event. I wish you every good thing.
  – Carol
---
United Way of the Brazos Valley

Fred & Sue Ellen,
THANK YOU for your support of the Over the Edge Brazos Valled event benefiting United Way of the Brazos Valley. Because if you a child will be cherished, a student will graduate, a homeless individual will find a home, and someone in need will the receive critical health care  they need to survive. Thank you so much!
  – Alison
---
Health For All

Sue Ellen,
You are so appreciated! You are part of something amazing. You are fighting for a brighter future. The world is counting on you now more than ever, and you do not disappoint. You are the person to take action. You organize, volunteer, and donate. You make a difference and you save lives. That's no exaggeration. Thank you for wanting to help, for getting involved and making a difference. You care for the sick and vulnerable, and you make our world a better place. Your gift will provide care for low income, uninsured patients who turn to Health For All when there is no other source. You have changed their lives and provided a wonderful gift to our neighbors in need! Thank you! Thank you! Thank you! – Amazed, inspired, grateful – that's how your generosity makes me feel. Thank you!
                                                                             – Elizabeth N. Dickey, Executive Dir.
---
Sexual Assault Resource Center

Sue Ellen,
Thank you! Thank you! Thank you! I personally appreciate the Davis & Davis support for "Shining for Survivors" and the hard working SARC staff does too!
             – Diane
---
Twin City Mission

Dear Fred,
I just wanted to say thanks again for your donation to Twin City Mission. So far, we have raised over $300,000 in this campaign!! I sincerely appreciate your help!
             – Steve V.
---
Sexual Assault Resource Center

Dear Fred, Sue Ellen and Davis & Davis,
For over 30 years, the Sexual Assault Resource Center has helped individuals from all walks of life recover from one of the most devastating violent crimes. The actions and attitudes of our community partners who interact with survivors are critical. On behalf of the survivors who benefit, I thank you for supporting our effort in recognizing those Shining for Survivors.
             – Rod Anderson,  President, Board of Directors SARC
---
Brazos Valley Food Bank

During the holiday season, our thoughts turn gratefully to those who have made our success possible.
It is in this spirit that we say thank you and best wishes for the holidays and New Year.
---
Project Unity /  Club 365

Dear Sue Ellen & Fred,
Thank you so much for renewing your Club 365 membership! Many lives will be touched through Project Unity. I love keeping up with you on Facebook. You have a life full of family, friends, travel , etc. And then you give to many in the community so they can have full lives!
---
Voices for Children

Dear Sue Ellen & Fred Davis,
Thank you for your donation to Voices for Children's 3rd Annual Father Fish event! Father Fish was a huge success. Over 200 families joined us for a morning of fishing with their fathers and father figures.
Thank you for helping to keep this event free to the public. We greatly appreciate all of your support!
          – Voices for Children and the College Station Police Department
---
TAMU Skeet Team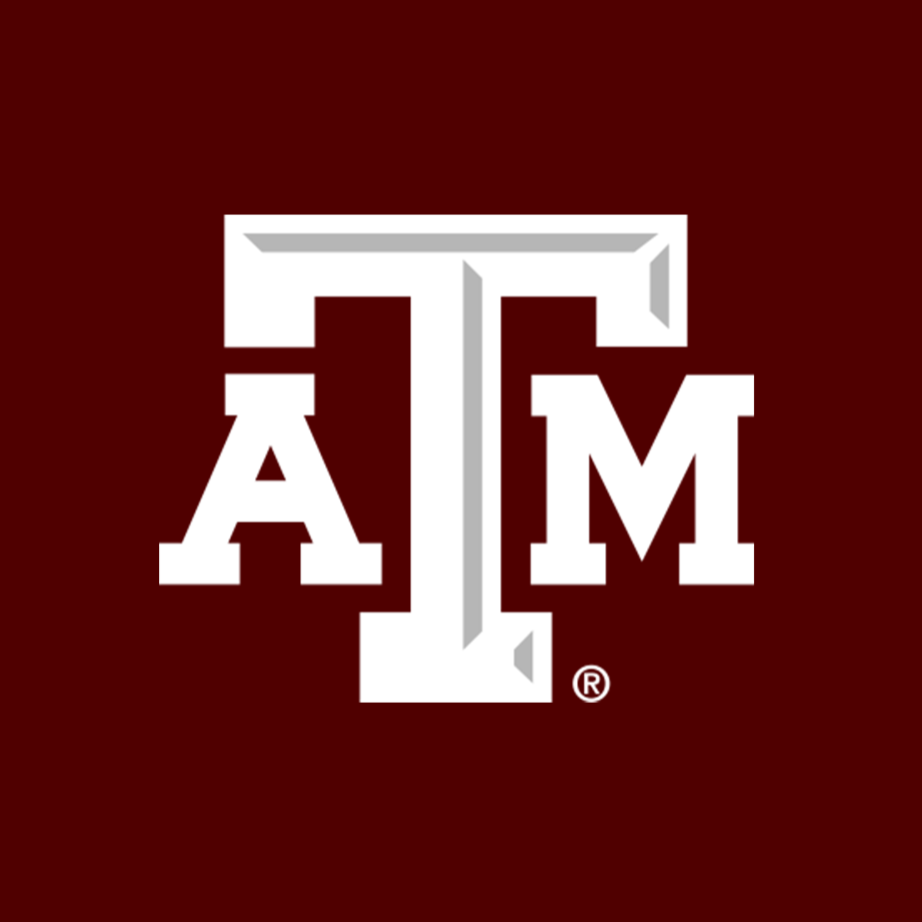 My name is Vidal Cantu, and I am currently the Vice-President of the Texas A&M Trap & Skeet Club. On behalf of the entire club, I wanted to thank you Davis & Davis for your generous donation. Please rest assured that these funds will be used for the betterment of the club and the promotion of shotgun shooting sports at Texas A&M. Porter passed along your logo, and everything looks good. We will proudly display the Davis & Davis logo on the day of the event. Again, thank you very much and have a great rest of your week.
          – Vidal A. Cantu Jr. '18
---
Voices for Children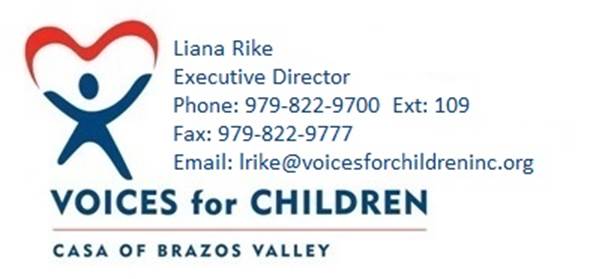 Just a quick note to thank Davis & Davis again for your very meaningful and extremely generous donation to Father Fish!  This family is one who timidly asked if they could keep the fishing poles and when I explained your sponsorship and intention for kids to use and keep, they were beaming!  I could tell it was not going to be their last fishing experience together.
And this is only one of the stories of the impact of your generosity- we appreciated it so much.
                                                                                    – Liana
---
Save Our Streets Ministries
On September 27, 2016, S.O.S. Ministries ho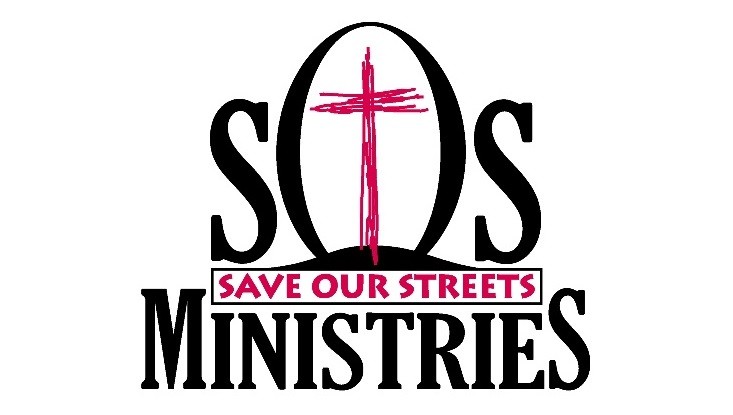 sted their 15th Annual Banquet. During the event, Gold Sponsors, Davis & Davis Lawyers were proudly thanked for supporting S.O.S. Ministries and investing in the daily lives the ministry serves.
"Your support over the past years has made it possible for us to LIVE LOVE."
          – J.J. Ramirez, Founder and Director of S.O.S. Ministries
---
Sexual Assault Resource Center

We are truly grateful for all you and your staff have done to support SARC and survivors throughout April – Sexual Assault Awareness Month.
We cannot put into words how much we appreciate all of your generosity and support!
Respectfully,
             – Sexual Assault Resource Center
---
Brazos Valley Museum of Natural History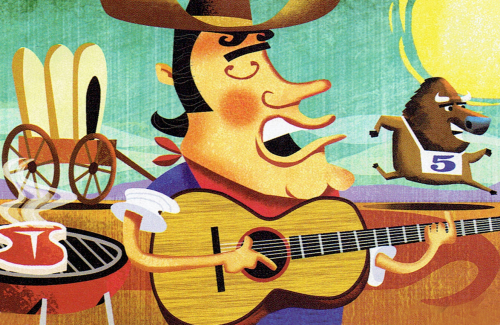 To celebrate Brazos County's pioneering days, Davis & Davis Lawyers participated in this year's 15th Annual Boonville Days – Texas Heritage Festival. As a chuck wagon sponsor for the Chuck Wagon Cook-off, Davis & Davis Lawyer's philanthropic gesture was widely appreciated and enjoyed by over 5,000 attendees.
"Boonville Days was a huge success this year, due in large part to your support!"
          – Dr. Deborah F. Cowman, Executive Director of Brazos Valley Museum of                       Natural History