Warning About Flood-Damaged Vehicles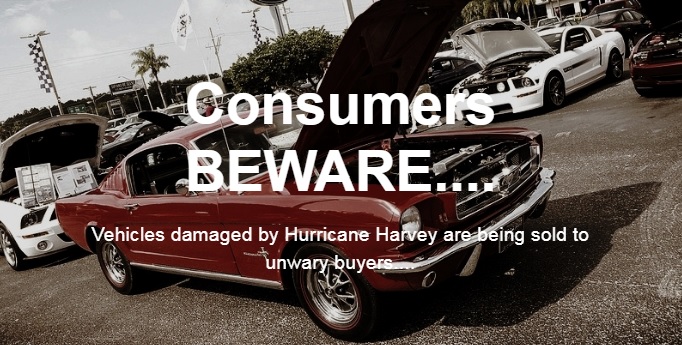 Vehicles damaged by Hurricane Harvey are being sold to unwary buyers. Many of these vehicles are being sold with a "Non-Repairable Motor Vehicle" title. Under the law in Texas, the purchaser of a vehicle sold with a Non-Repairable Motor Vehicle title "may not operate or permit the operation of the vehicle on a public highway." Unfortunately, buyers are learning this expensive lesson only when they go to the tax office to transfer title.
Don't buy a vehicle with a Non-Repairable title if you expect to drive the vehicle on a public road or highway without first rebuilding it and going through the considerable hassle of having it retitled under Texas Transportation Code §501.0922.